Location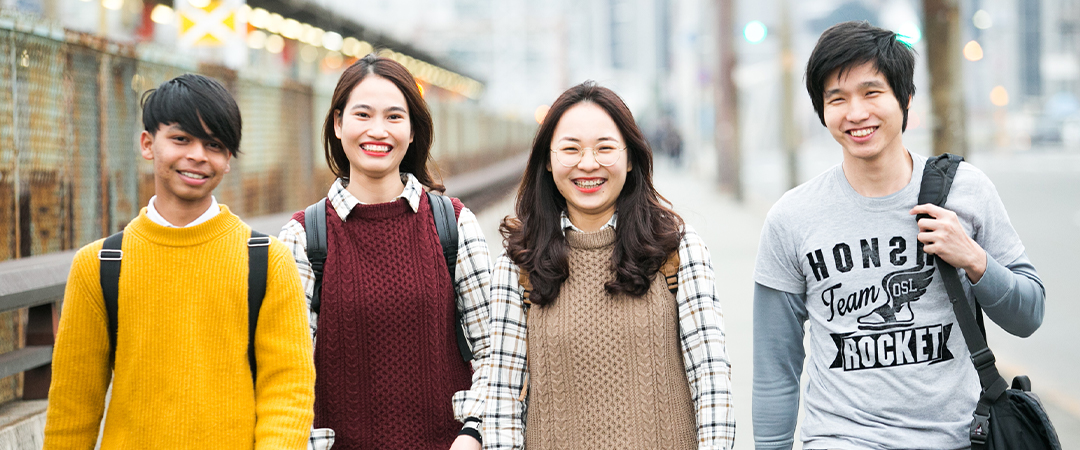 The school is located in Osaka city, Japan's second largest city, the capital of Osaka Prefecture.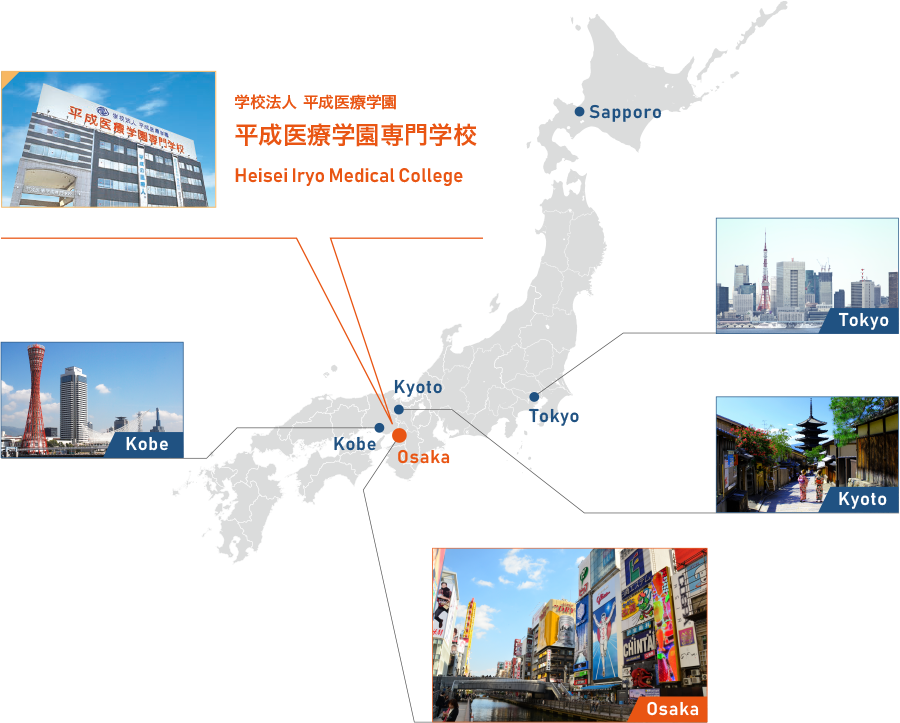 What kind of place is Osaka?
Osaka is historically a developed in merchant and dietary culture. It is a second largest metropolitan area and can live a life same as living in Tokyo. The school is located near "Osaka station" the center of Osaka, which has skyscraper, tourist area, major business district, shopping mall, and entertainment.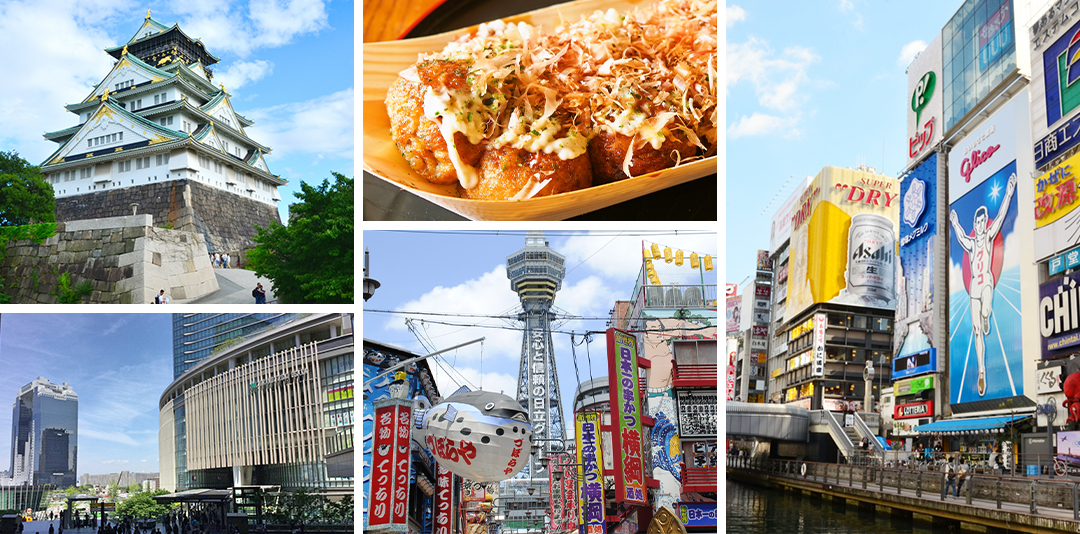 Where is the school?
The school is located 3 minutes from "Nakatu" station of Hankyu line, so it is very convenient for transportation. Also 15 minutes from "Umeda" station and "Osaka" station. You can go to Kyoto and Kobe in approximately 1 hour, so you can easily go around the historical tourist sites when you are attending HEISEI.
Kiyomizu temple (Kyoto)

Kobe port (Hyogo)

Arashiyama (Kyoto)
What's in the neighborhood?
The school is located near "Umeda" which in the center place of Osaka. Umeda offers a large selection of shopping, entertainment, and nightlife venues.There are a lot of restaurants and a lot of part-time jobs, too. It adds color not only to your studies, but also to your life in Japan.
Grand Front Osaka

Yodobashi Camera

HEP FIVE

Umeda Sky Building

LUCUA Osaka

Umeda LOFT

Nu Chayamachi

TOHO Cinema Umeda