Japanese Language Course
(1-year)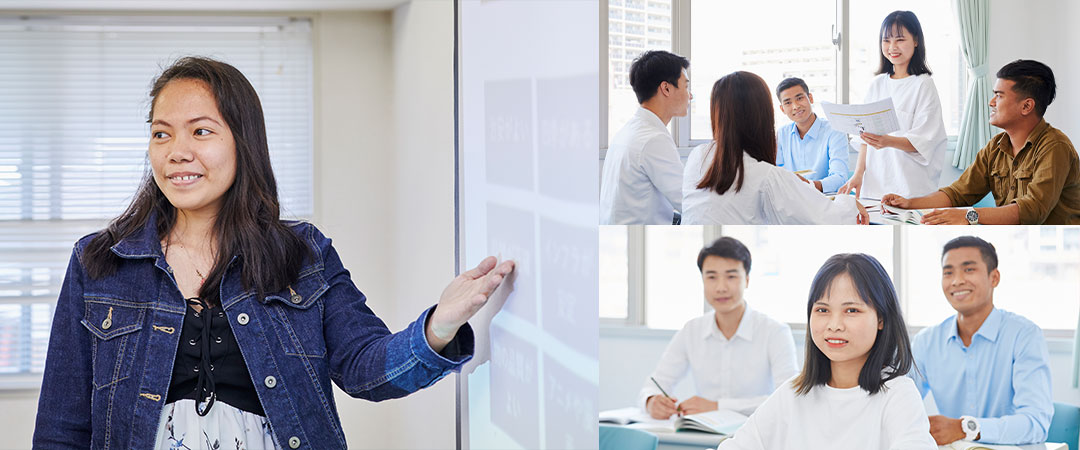 Develop Japanese skills necessary
to live and work in Japan
This is 1-year (April enrollment) course for students who aim to work in Japan or return to home country and aiming for employment at a Japanese company.
Aim to pass N1 or N2 level of the Japanese Language Proficiency Test (JLPT)
Curriculum / Timetable
Time
Monday
Tuesday
Wednesday
Thursday
Friday
Saturday
1 period
9:00 ~ 9:45
comprehensive Japanese
tutorial
13:00 ~ 13:45
2 period
9:55 ~ 10:40
13:55 ~ 14:40
3 period
10:50 ~ 11:35
writing
listening
comprehension
vocabulary
grammar
listening
comprehension
14:50 ~ 15:35
4 period
11:45 ~ 12:30
creation
strategy
reading
comprehension
grammar
Fast reading
15:45 ~ 16:30
5 period
13:00 ~ 14:30
Prepare class
for N3
(elective)
Prepare class
for N2
(elective)
Prepare class
for N1
(elective)
Prepare class
for EJU
(elective)
Prepare class
for essay
(elective)
16:50 ~ 18:20
Saturday class is only once a month.
There are morning class and afternoon class.
3 points in Learning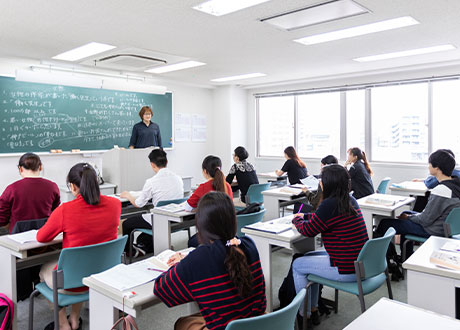 POINT

1

Acquire higher Japanese skills

This is a 1-year course that comprehensively develops the four skills of "reading", "writing", "listening" and "speaking". Also, aim to deepen the understanding of Japanese culture and acquire communication skills that will enable students to work in Japanese companies.

POINT

2

The class is divided based on the students' level

There will be placement test as soon as students enroll to school, so the class is going to be divided based on the students' level. The lesson is going to be easy to understand because the class is suitable for their level.

POINT

3

Experience the Japanese culture

Once a month, there is a class on Saturday. On that day, there is a practice exam for JLPT and experience cultural events of season: New Year calligraphy, Hanami(cherry blossom viewing).
After Graduation
After graduating HEISEI, students can start working in Japan or return home. We will guide and help to find a suitable career for students.
People who graduated from university in your country can work in Japan.

Well-balanced curriculum for developing Japanese skills and expertise necessary for working in Japanese company.

Choice of returning to your country.

After graduating from our school, you can return to your home country and use your Japanese skills to get a job at a Japanese company.