Academic Course
(1.5 year / 2 years)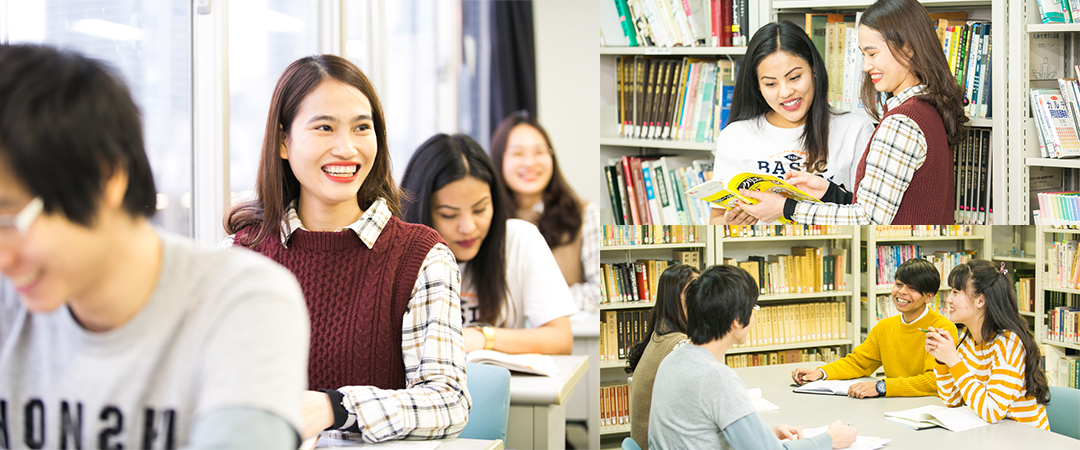 Develop practical Japanese skills for students planning to go to university or vocational college
There are 2 year course(starts April) and 18 month course(starts October).
2year course will confer a diploma.
This course is for students planning to go to university, graduate school, or vocational college in Japan.
Aim to pass N1, N2 level of the Japanese Language Proficiency Test(JLPT)
Curriculum / Timetable
Time
Monday
Tuesday
Wednesday
Thursday
Friday
Saturday
1 period
9:00 ~ 9:45
comprehensive Japanese
tutorial
13:00 ~ 13:45
2 period
9:55 ~ 10:40
13:55 ~ 14:40
3 period
10:50 ~ 11:35
writing
listening
comprehension
vocabulary
grammar
listening
comprehension
14:50 ~ 15:35
4 period
11:45 ~ 12:30
creation
strategy
reading
comprehension
grammar
Fast reading
15:45 ~ 16:30
5 period
13:00 ~ 14:30
Prepare class
for N3
(elective)
Prepare class
for N2
(elective)
Prepare class
for N1
(elective)
Prepare class
for EJU
(elective)
Prepare class
for essay
(elective)
16:50 ~ 18:20
Saturday class is only once a month.
There are morning class and afternoon class.
3 points in learning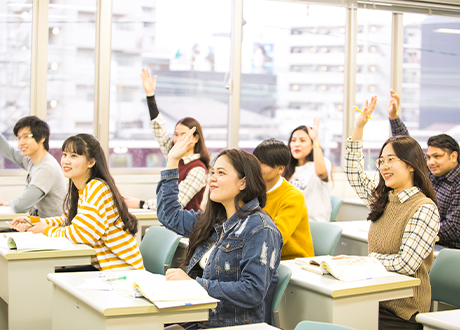 POINT

1

Lesson is 4 hours per day.

The class is divided based on the students' level, so the lesson is going to be in suitable for their level. Students will focus on reading, listening, writing and speaking and gain the 4 basic skills in a well balanced curriculum.

POINT

2

Once a week there is an elective class.

Students can choose a class that teaches skills that each student need.

POINT

3

Once a month, we have classes on Saturday.

On that day, there is a practice exam for JLPT and experience cultural events of season: New Year calligraphy, Hanami(cherry blossom viewing).
Student Voice
TIMALSINA KIRAN

Nepal

At first, I was worried about living in Japan. But teachers were very supportive and anytime I had problems they would help me, so I have no worries about life in Japan!

NGUYEN THI HUYEN

Vietnam

The teachers were very knowledgeable about preparing for entrance exams. Also, the teachers guide and support each student from application documents to mock interviews. I was able to proceed step by step without any worries.

MYO KO KO

Myanmar

All the teachers are experienced and devoted! They teach not only language but about Japanese culture, so I can understand and learn about Japan more deeply.

BONITA ANGELICA MAGLASANG

Philippines

The school is close from the train station, so it is very convenient to go to school. The school has computer room and library, and all the facilities are well-equipped, so I can comfortably study.
After Graduation
There are many choices like, enroll in University, College, Vocational College, get a job, returning home. We will guide you and help you to find a suitable career.
Many of the students will go on to university and college in Japan after graduation.

There are many universities and colleges in Osaka, and you can choose a school that is right for your future. We will assist and guide you to enroll into the school or major that you seek.

You can find a job if you graduated from university in your country.

Well-balanced curriculum for developing Japanese skills and expertise necessary for finding a job in Japan.

Choice of returning to your country.

The students who graduate the 2 year academic course can confer a diploma in Culture and General Education. You can say "I graduated from a college in Japan" which will be useful when finding a job for Japanese-affiliated company.
Students support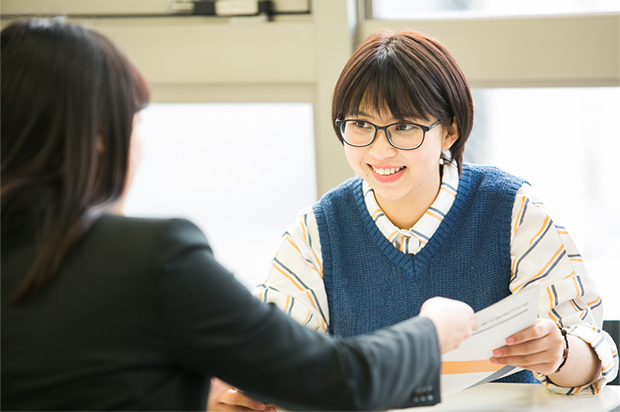 As soon as students enter our school, personal counseling session is held between student and teacher. Not only deciding what kind of area or fields they want to study, but to give educational guidance based on career plans they have for the future.
List of schools that students enroll
大手前大学、羽衣国際大学、大阪成蹊短期大学、宝塚医療大学、太成学院大学、中日本自動車短期大学、神戸流通科学大学、名古屋経済大学、天理大学、大原医療福祉製菓専門学校、関西経理専門学校、エ-ル学園、神戸国際ビジネスカレジン、トヨタ神戸自動車大学校、専門学校ア-トカレッジ神戸、ECC国際外語専門学校、AST関西経理専門学校、大阪コミュニティワーカ-専門学校、駿台観光&外語ビジネス専門学校、東大阪大学短期大学部、和歌山社会福祉専門学校、華頂社会福祉専門学校、北大阪福祉専門学校
NGUYEN THI TUYET NHUNG

Tenri University Faculty of International Studies

I was able to choose a school that was right for me, because I consulted with my homeroom teacher about my career as soon as school started.

VU CAO NGUYEN

Hagoromo University of International Studies Department of Social Sciences

There were class for test-taking strategy and teachers devotedly guided me to pass the entrance examination of my desire school.

LE NGOC KHAI

Nakanihon Automotive College

I appreciate my teachers for supporting me through interview practice, application and the procedure for entrance. Thank you very much!

NGUYEN TRAN BA THANG

Taisei Gakuin University Management Department

Teachers are very kind. Teachers supported me until my school was decided. Thanks to them, I pass the exam!

GIDOR ABIGAIL GONZALES

Higashiosaka College and Higashiosaka Junior College Department of care and welfare

The teacher gave us one-on-one advice for the exam. It was encouraging because the teachers taught me things I didn't understand.